ZOFIA
International Permanent Free Zone of the Atlantic.
It's a reinvention of Barranquilla's free trade zone offering an infrastructure that's specialized in international logistics. Zofia offers solutions that are adjusted to the needs of foreign trade companies and is a strategic spot for the conquering of national and international markets.
Infrastructure
2 million m2 of fully developed lots ready for IMMEDIATE DEAL.
Warehouses starting from 580 m2 and developed lots starting from 1,000 m2 available for purchase or leasing.
All utilities included.
E-Franco
Specialized software in the management of foreign trade operations.

Eco-Friendly
3 water treatment plants.
LED lighting technology.
Bioclimatic architectural components.
Taxes Benefits
Income tax of 20%.
All merchandise entering the free trade zone is tax and duty-free.
The purchase of supplies, raw materials and national finished gods are free of tax according to the corporate purpose.
Customs
Indefinite storage for merchandise.
Exemption of customs tax for foreign property.
Free access to the national market for goods produced in the free trade zone.
The nationalization of products sold to the national customs territory is paid only on the value added abroad.
Operational
Customs office on site.
Safety, effectiveness and ease in all customs and foreign trade procedures.
Benefit from the free trade agreements signed by Colombia.
Municipals
Tax exemptions:
Property tax
Industry and business tax
Notices and boards tax
*128th Decree of October 30th 2015
LOTS & WAREHOUSES
The products and services offered by Zofia Free Trade Zone constitute the best investments alternative available to you.
We invite you to be a part of our success.
Barranquilla, strategic city located in Colombia's Atlantic coast near main trade routes in the Caribbean Sea.
Coordinates: 10.934962, – 74.859756
Commercial contact :
(57) 300 703 1111
Área Metropolitana de Barranquilla – Carretera Cordialidad. – a 2.5 km de la Avenida Circunvalar
Galapa – Atlántico – Colombia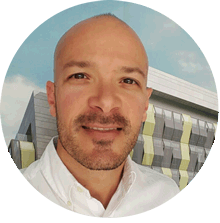 "We count with an area suitable for the installation of companies and abide by the requirements of globalization such as taking care of the environment, security in the handling of merchandise, reliability, competitiveness in public services and the complete systematization of foreign trade operations."
Pablo Vengoechea
– Commercial Director –
Barranquilla Free Trade Zone